Jumping in & out
London's undergrounds
to reach the
British Library
encouraged me to try an audiobook. At that time, the BL had an exhibition Lewis Carroll and a full section of their
Shop
was devoted for Carroll's little girl: Alice .
Grabbed this:
As simple as that.. my story with audiobooks started.. I decided to write this post to every reader whom everyday duties are keeping them away from the joy of flipping a book.. There are simple tips which will help you in choosing the right audiobook..
Personally,
Alice's Adventure in Wonderland
was the best audiobook I've ever heard..
For a very simple reason.. There wasn't a single narrator..
But a whole crew with excellent sound effects
.. I En.Jooooooooo.Y.ed it!!
My second and third audiobooks were bad choices.. Not because of the story-line or the ideas discussed..
The true reason was the voice-tune of the narrators
..
One of Dorris Lessing novels & Dostoevsky's Notes From The Underground..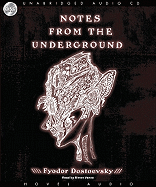 I forced myself to listen to the first till the END.. The second... I couldn't pass the very first sentence: "I'm a maaaaaaaaaad man!" .. The reason??? Again.... The narrator's slow-motion voice tune.. it might suits the character's personality.. But I personally couldn't tolerate it!
I was bored.. Especially in my way back from the BL and after being fed-up with good amount of readings & notes-taking.. My mind won't even function to solve a Sudoku problem.. I missed listening to a book.. Tried to search for another audiobook at the BL Shop.. But wasn't convinced by any.. Reached home & thought of the reason which hindered me from getting an audiobook.. Opened my iTune.. Searched for audiobooks.. &
discovered the magic button.. PREVIEW!!!
I spent time listening to random previews of different books by different narrators.. By doing so, I managed to
understand my "ears" interests
..
Just recently.. Decided to move to another experimental stage..
listen to a book that I've already read!
I went with Boothman's
How to Make People Like you in 90 Seconds or Less..
I noticed a very simple, yet, crucial difference.. I found it very useful to listen to the instructions of the exercises.. In fact, the given seconds for the listener to write their answers is what make the whole difference.. Similarly, is the audiobook of Gladwell's "
blink
"with
the additional star of playing music as a background while the narrator is referring to it
.. There is no way you would be able to "hear" it while reading the book.. The audiobook contains all mentioned music..
Thanks iTune for providing a wow service.. That is
giving the listeners the choice to speed-up the narrator's voice
.. I've finished blink in around 4 hours and a half.. Oh! And
the 30 sconds rewind option
-just in case you lost your concentration.. Or somthing interrupted your listening-
Now I can go back to
Notes From The Underground..
speed it up.. & finish it! Guess I'll enjoy it ^.^